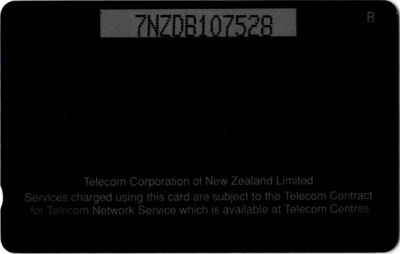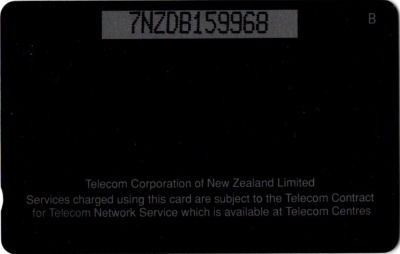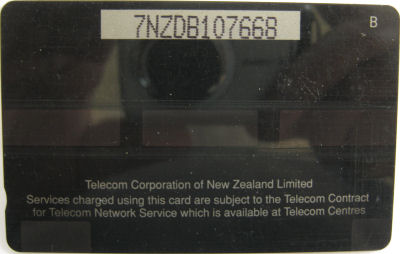 This was the first occurrence of a private overprint, where original Telecom cards were completely overprinted with a new facing.
This particular issue is extremely rare. Below is a copy of the original brochure that was produced advertising the cards. It mentions that 5,000 were produced,
but this did not happen as the brochure and cards were withdrawn for legal reasons.
The backs of these cards still has all the Telecom writing, which started the whole legal proceedings in regards to private overprints.
Other later private overprints have had all wording on the reverse blacked out.
Only 51 of three of the cards got out, and 4 of the fourth. Note that the pictures on the cards are not exactly the same as those on the brochure.