Reference Number

NZ-G-130
NZ-G-131
NZ-G-132
NZ-G-133
NZ-G-134
NZ-G-135
NZ-G-136
NZ-G-137
Denomination

$5
$5
$5
$5
$10
$10
$20
$50
Description

Lake Matheson, Westland National Park
Queenstown and Remarkables
Winter Snowfall, Fairlie, South Canterbury
Pohutu Geyser, Rotorua
Sand Dunes, 90 Mile Beach, Northland
Cook River Mouth, Tasman Sea
Milford Sound
Mt Cook
Control Number

321B
322B
323B
324B
321C
322C
321D
361E
Quantity

38,200
37,800
37,800
37,600
33,000
33,000
30,000
20,000

All the cards in this series have Normal & European Zeros Ø in the serial number.
These cards were also included in the Collector Pack NZ-CP-53 and were overprinted on the reverse with Collectors Issue 1996.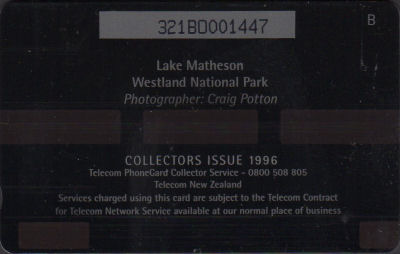 The reverses of the normal cards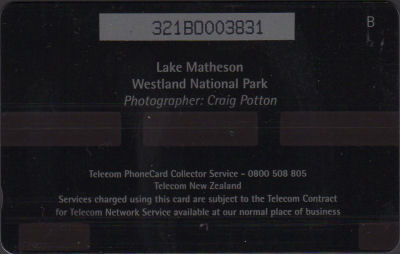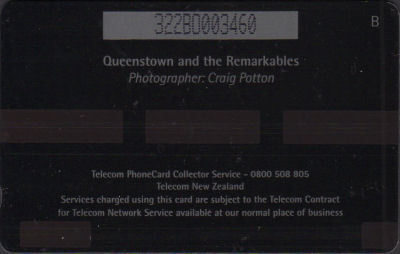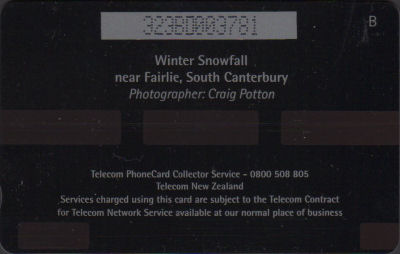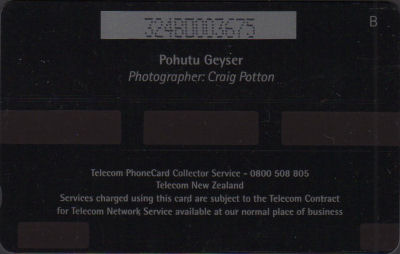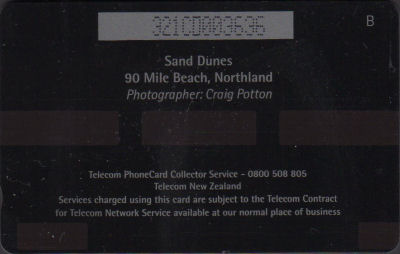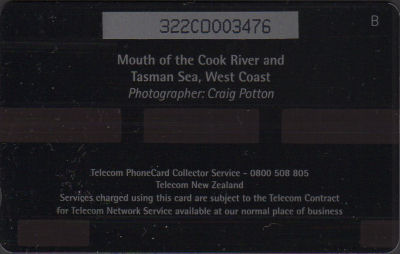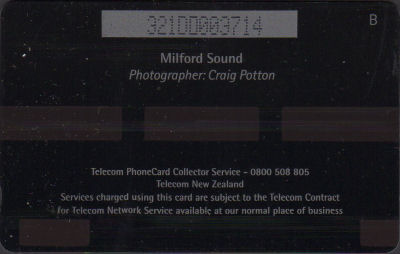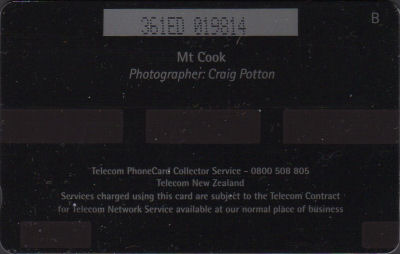 An unknown quantity of this set of eight was issued by Telecom in two identical Generic Amazing Aotearoa Folders, each containing four cards, illustrated below.