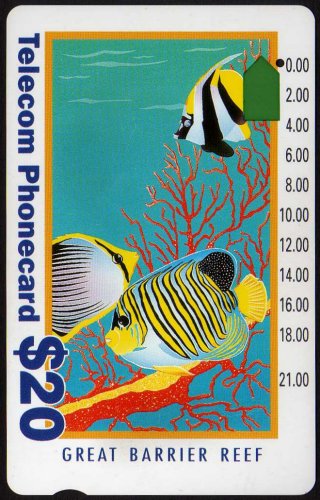 The word "Copyright" was added to cards for prefix number 273 onward.
Prefix 284 can be found with and without "Copyright".
251, 252, 255 & 256 don't have the word "Copyright".
Beware that these are not the rare missing "No Copyright" version.
There were approximately 7,000 of the 284 that are the rarity.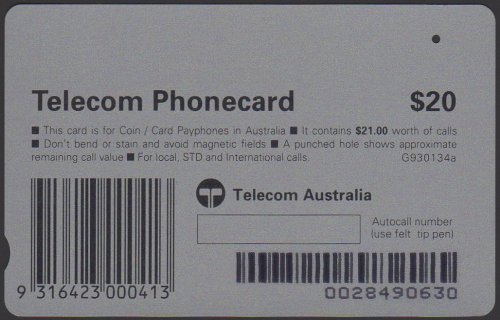 284 "No Copyright" version.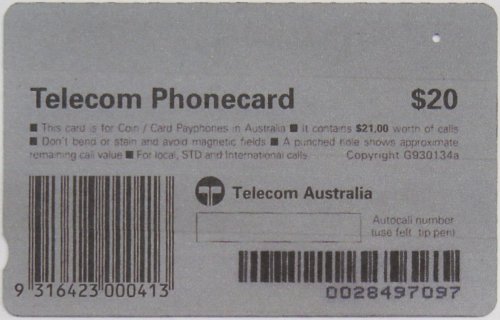 284 "Copyright" high-end last 4,000 version.
$20.00 Great Barrier Reef
Issued: February 1993
Code Number: Issued:
G930134a 490,000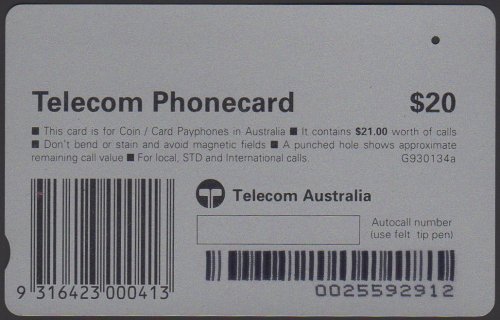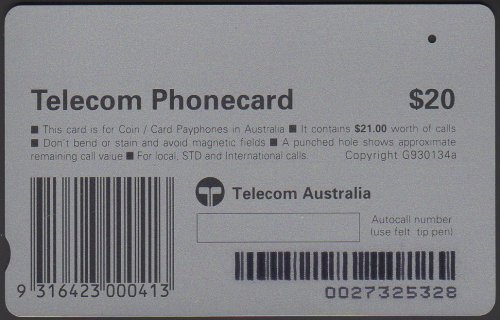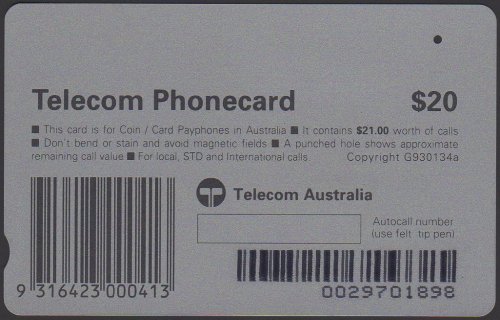 Prefix Numbers:
251, 252, 255, 256, 273, 284, 297, 301