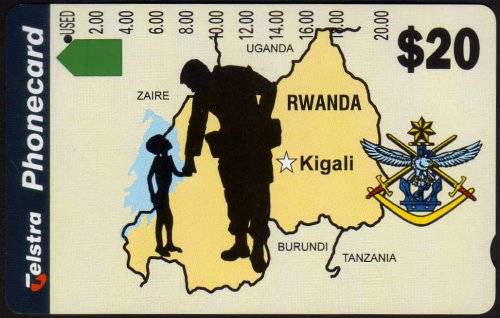 In 1993, Telstra registered a copyright for their phonecards. As such, this copyright was placed on the reverse of all cards from that point onwards as
© Telstra Corporation Limited 1993.
When 1994 came around, somebody at Telstra thought that the copyright date needed to be changed to 1994. This occurred on a few different cards, until the mistake was noticed, and the correct date of 1993 was then subsequently used for all future cards.
This $20 Rwanda card has the date error.
US$20.00 Soldier
Issued: 1994
Code Number: Issued:
I947113 10,500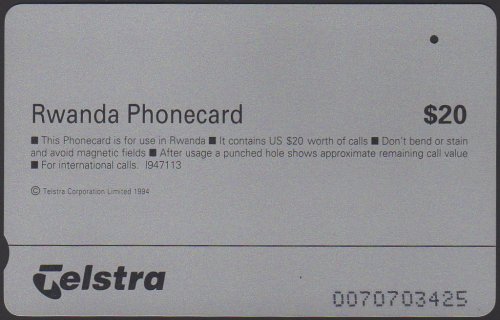 Prefix Numbers:
707
The code number on this card is incorrect. Being a $20 card, the code should end in a 4, not a 3.