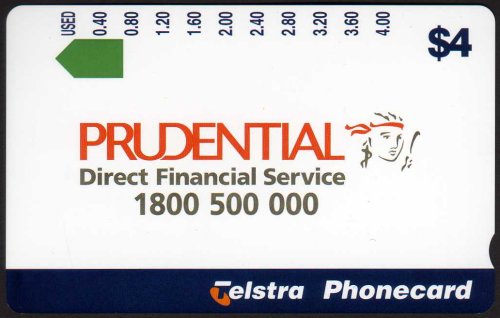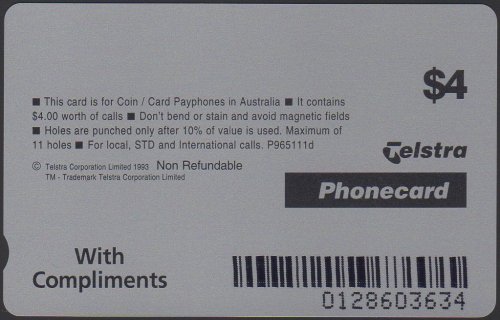 $4.00 Direct Financial Service
Issued: December 1996
Code Number: Issued:
P965111d 4,000
This card was available in the Prudential Folder.
The first 3,000 cards were issued in the folder and were made available to Prudential customers. The cards proved very difficult for the regular collector to obtain, so Telstra, with the permission of Prudential, issued a further 1,000 cards through the Collector Services.
Prefix Numbers:
1286