The AFL Stephen Silvagni Pack was issued in September 1994.
Quantity produced was 10,000.
The first 500 Packs were for the Signature Series. They have the additional wording on the top right of the front, along with the serial number in red at the bottom right.
The Pack is supposed to have the player's autograph, but it is likely that none of the packs were actually signed. There is no serial number on the reverse of the pack.
This pack may have never been released in the signed format. If you happen to have a signed or unsigned version of this pack with the Signature Series emblem in the top right, could you please contact me with some details.
The images below are of a pack that was prepared for signing, but that never happened.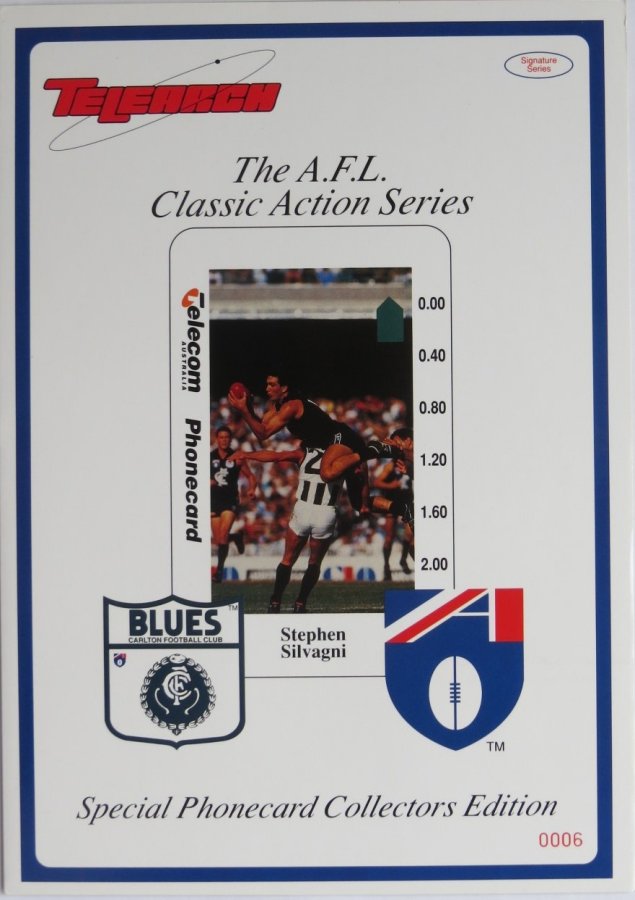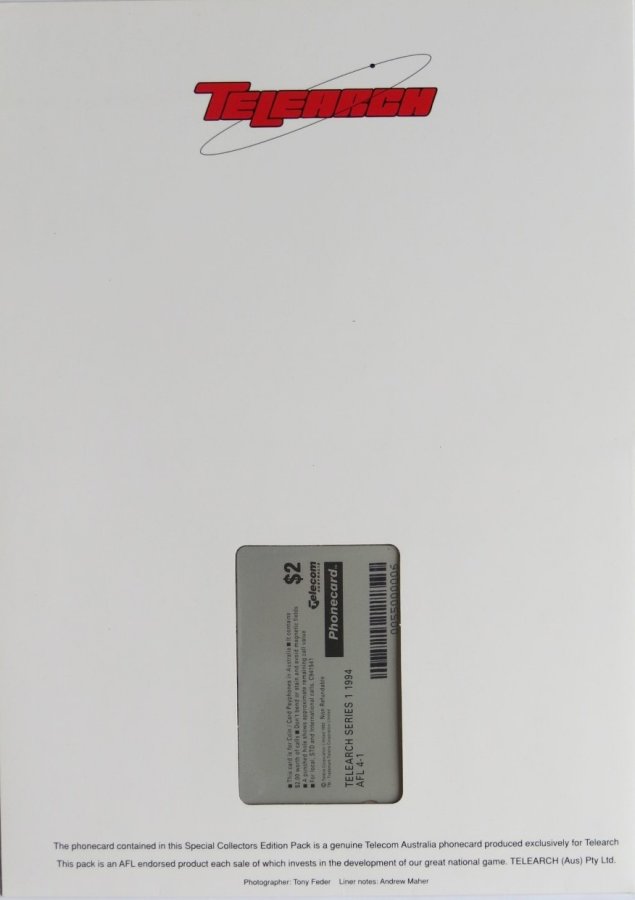 For details on this card, refer AFL STEPHEN SILVAGNI.