The AFL Gary Ablett Pack was issued in September 1994.
Quantity produced was 10,000.
The first 500 Packs were for the Signature Series. They have the additional wording on the top right of the front, along with the serial number in red at the bottom right.
The Pack also has the player's autograph. There is no serial number on the reverse of the pack.
It is believed that very few of the 500 packs allocated for the Signature Series were actually signed and released.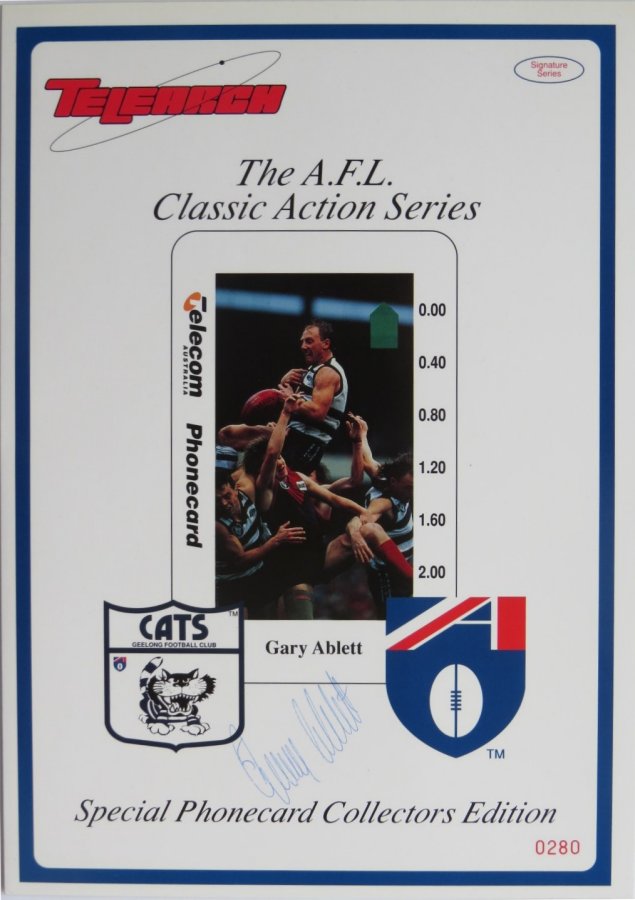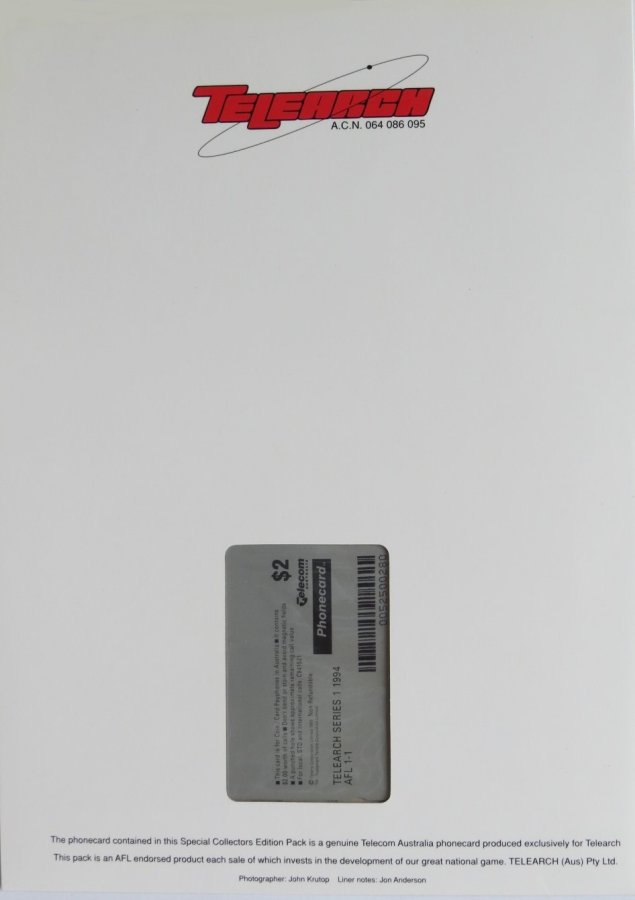 For details on this card, refer AFL GARY ABLETT.