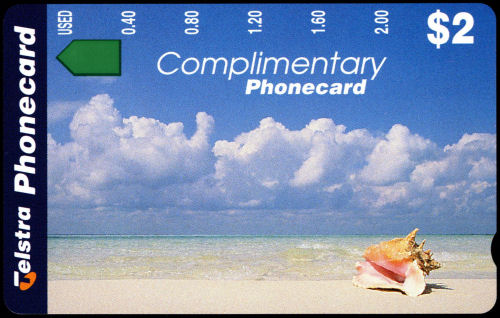 $2.00 Generic Complimentary
Issued: April 1996
Code Number: Issued:
A955311 60,000
This card was issued as a complimentary card. Advertisers were allowed to have the card officially overprinted with their details as an option. At least 35 different official overprints are known. The back of a plain card was also overprinted for AusCard 96.
There would appear to be no official list of all the overprinted cards, but be aware, it was a very simple task to take a plain card and produce your own version by placing it in a dot matrix printer.

Prefix Numbers:
1064, 1494