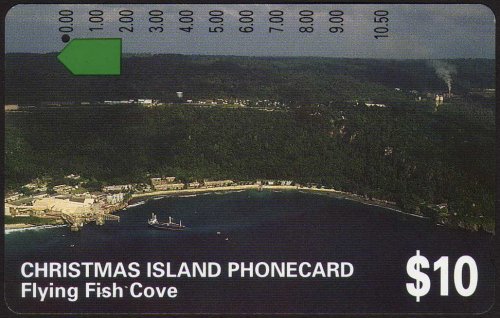 In 1993, Telstra registered a copyright for their phonecards. As such, this copyright was placed on the reverse of all cards from that point onwards as
© Telstra Corporation Limited 1993.
When 1994 came around, somebody at Telstra thought that the copyright date needed to be changed to 1994. This occurred on a few different cards, until the mistake was noticed, and the correct date of 1993 was then subsequently used for all future cards.
This Copyright date error occurred on all four Christmas Island cards released in 1994.
$10 Flying Fish Cove
Issued: February 1994
Code Number: Issued:
I931513a 22,500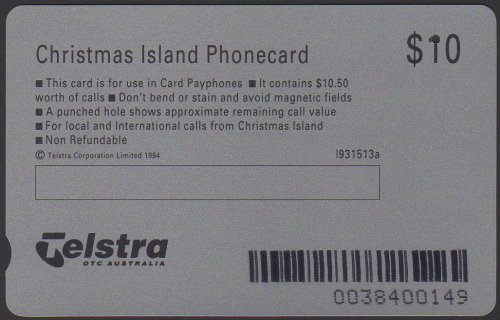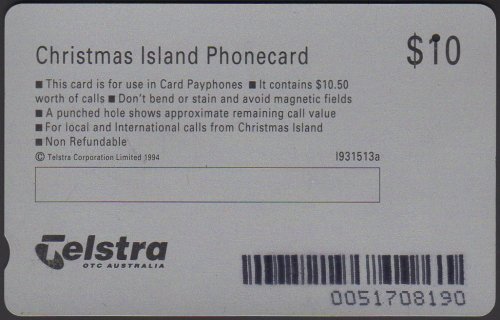 Prefix Numbers:
384, 435, 517