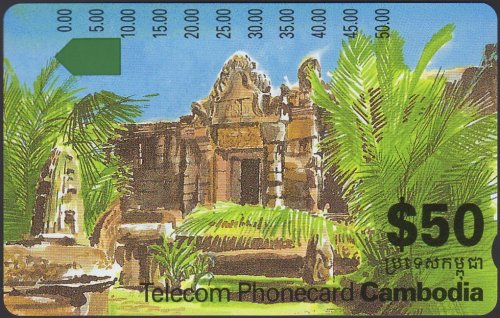 Prefix 252, 253 & 305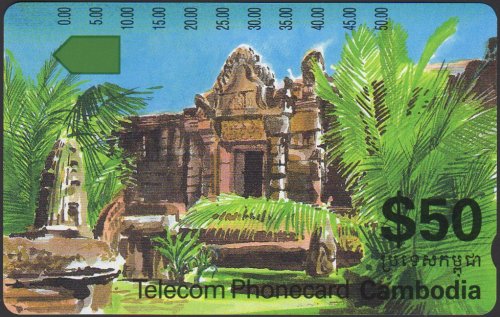 Prefix 185, 258 & 259
There is a difference on the front of the $50 card. Three of the prefixes have a larger font for indicating the amount of value left on the card, and the other three have a smaller font.
Other differences include the $ sign and the font and location of Telecom Phonecard Cambodia. The reverse of the cards also use different fonts, in particular, the $50 and the words Telecom Phonecard.
The US$20 Palace 185 and the US$50 Temple 185 and the
US$100 Idol 191 were also available in the Cambodia Pack.
US$50 Temple
Issued: March 1993
Code Number: Issued:
ICM3-2 30,000
ICM3-2-2 80,000
ICM3-2-3 100,000
ICM3-2-4 10,000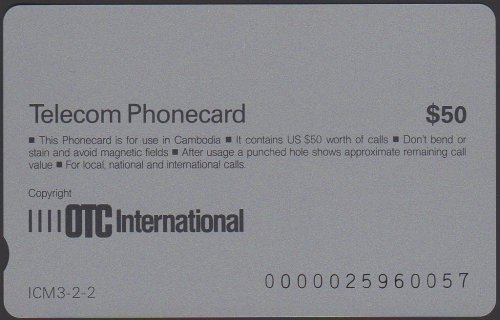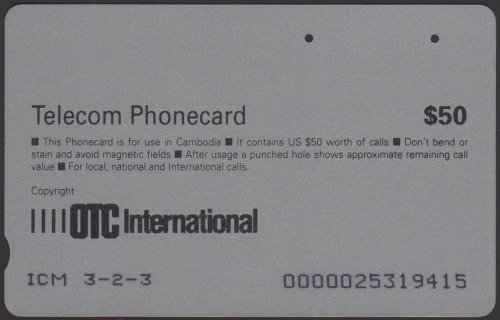 Prefix Numbers:
185
258, 259
252, 253
305