1967 Round 4
Teretonga

Round Four: TERETONGA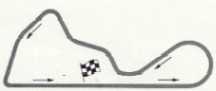 10th Teretonga International

With Levin and Wigram wins behind him and Jackie Stewart engaged in tyre testing in South Africa, Jim Clark made it three in a row with another end-to-end win in the Teretonga International at Invercargill on 28 January. Averaging 88.8 mph for the 96 miles in the Lotus-Climax V8, Clark was also credited with fastest lap at just over 91 mph for the revised 1.6-mile circuit. The esses had been eliminated. Brabham had also departed the country in order to sort out his new car in time for the Australian rounds of the championship. The consistent Richard Attwood, having his last BRM drive, followed Clark home some 25 sec behind. Both maintained their places from the drop of the flag and finished two laps ahead of the 2.5 Brabham-Climax of Jim Palmer. This was a poor day for the visitors. After winning his preliminary heat, Denny Hulme stripped-bottom gear in his Repco-Brabham V8 on the starting line. The Alec Mildren Racing Team of Frank Gardner and Kevin Bartlett, in 2.5 Brabham-Climaxes, were prominent for a time but eventually both were forced to abandon. Gardner, who was running third, made a strong bid for Attwood's second place from about lap 20 till eight laps later when an oil line split. Piers Courage, having his first Tasman drive for BRM, replacing Stewart, moved in on Attwood's rear wheels where he remained until he also pitted with a cog off the end of a camshaft after 52 laps.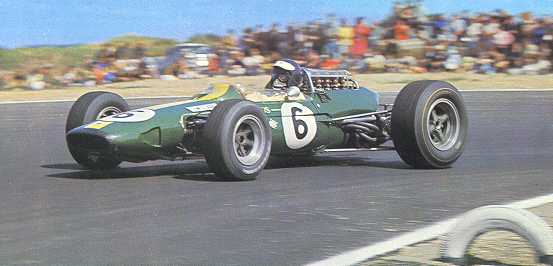 Another win in the series for Clark at Teretonga.

The practice day was an uncomfortable one with an icy southerly wind, reaching very high velocities at times, chilling onlookers and making it difficult for drivers to hold straight lines, particularly on the lengthened main straight.

The qualifying runs indicated that Clark and Hulme were going to be the men to watch. Clark's best was 1 min 1.8 sec for the 1.6-mile circuit, while Hulme was only 0.1 sec slower. Next were Gardner, Attwood, Courage, Bartlett and Palmer, their times being 1 min 2.5 sec, 1 min 3 sec, 1 min 3.2 sec, 1 min 3.6 sec and 1 min 4.1 sec. Fastest of the 1.5 boys was Laurence Brownlie, a Southlander, with an excellent 1 min 7.4 sec.

Race day dawned fine though there was still a southerly which, happily, diminished in strength. The main race preliminaries opened the day, the 1.5 cars going out first. Levis held a slender lead over Brownlie for the first couple of laps, then the Southlander hit the front and remained there to the end, while Lawrence and Bill Stone held third and fourth spots all the way. Brownlie cut out the eight laps in 9 min 44 sec.

The second heat for the Tasman cars had more fire, although Hulme led from start to finish with Clark, losing some ground on the straights and making it up on the twisty bits, in close attendance. Hulme won in 8 min 33.7 sec to be 1.5 sec clear of Clark, who finished 12.6 sec in front of Attwood, who had run third all the way. Fourth was Courage, who had never been farther back than sixth.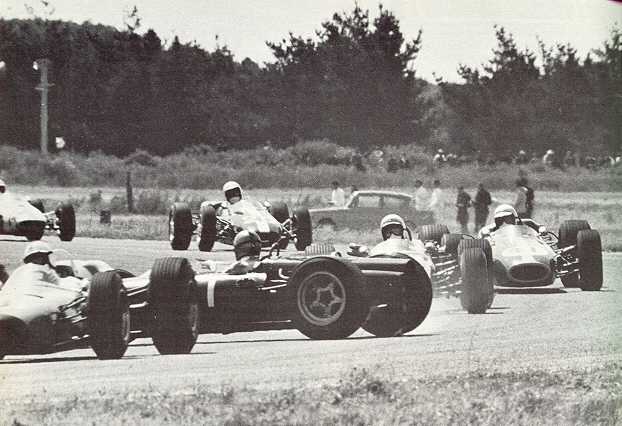 Courage gets it all wrong on the first lap. On the face of it, the ability of the V8 Repco-Brabham to clear away from the V8 Lotus-Climax from the slow corner leading into the main straight weighted the odds in favour of Hulme for an International win. But that was not to be.

The field lined up with Hulme in pole position and Clark, Attwood and Courage outside him. The rest of the field were in order Gardner, Bartlett, Palmer, Brownlie, Levis, Bolton, Marwood, Lawrence, Stone, Boyd, Hollier, Smith, Weston and Yock.

Clark almost, but not quite, anticipated the starter's flag and gained a flying take-off with Attwood and Courage next, while those in the rows behind dodged around Hulme, who was left faltering with stripped low gear. It was a fairly tightly bunched field that swung into the right-hander after the Loop, led by Clark, Attwood and Gardner. Courage, next in line, lost the BRM in a big way and gyrated as the rest of the contestants took hair-raising but successful avoiding action. This cost Courage four places and when the field came round at the end of the first lap, which, incidentally, Clark completed in 1 min 3.5 sec, the order behind Clark was Attwood, Gardner, Bartlett, Palmer, Brownlie, Lawrence, Courage and Roly Levis. There was a fair gap to the rest, headed by Dene Hollier. Weston pitted on lap 5 with a boiling engine, as did Yock two laps later. Bolton was out on lap 17 with oil loss in his engine.

With Clark in front, Hulme in the pits, and Attwood and Gardner running close, most interest centred on the progress of Courage. In a matter of three laps he was up behind Gardner. Meantime, Clark was dictating the terms, as he had done the previous Saturday at Wigram. With 20 laps completed, he had a 15 sec advantage over Attwood, and this he gradually increased as the race progressed. Attwood, in turn, had Gardner right on his heels and he was providing a perfect trail for Courage. Bartlett had already made his momentary pit stop which prefaced his retirement five laps later with a broken gearbox housing and Clark had lapped Palmer, who was running fifth, ahead of Brownlie, Lawrence, Levis and Marwood. Gardner stopped after 29 laps when an oil line broke. Then on lap 36, the oil cooler on Boyd's Brabham disintegrated. On the very next lap Lawrence retired with his usual overheating problem.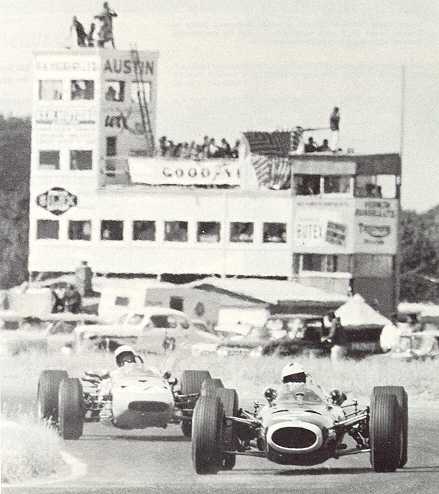 Attwood (BRM) followed by Gardner (Brabham). The Attwood-Gardner-Courage duel now became the race feature, but positions did not change until Gardner dropped out. Immediately Courage moved in on Attwood, but the stage had been reached where neither had a chance of catching Clark provided he kept going and the BRM drivers held station in very close line-ahead formation.

In the concluding laps, Courage dropped out to let Palmer, two laps back, into third spot. Courage had suffered a very rare engine failure for the BRM team. Clark coasted home an easy winner from Attwood while the rest of the field was flagged off well in arrears. By far the best performance was that of Brownlie, who came home fourth and dominated the 1.5 litre category.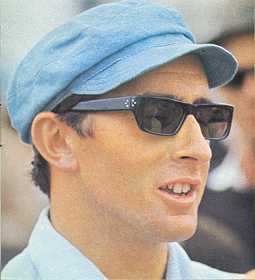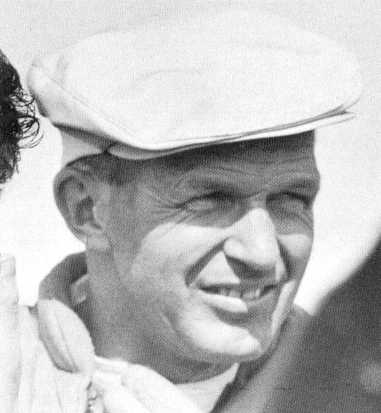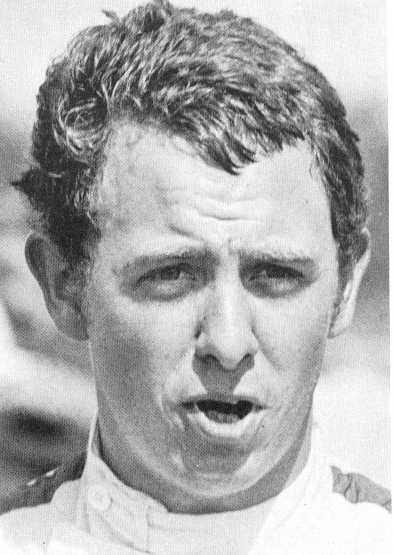 Jackie Stewart Frank Gardner Piers Courage
10th Teretonga International
Date: 28th January 1967
Venue: Teretonga Park
60 laps of 2.575kms (154.49kms)
| | | | | | |
| --- | --- | --- | --- | --- | --- |
| Result | Driver | Nat | Car | Laps | Time |
| 1 | Jim Clark | Scot | Lotus 33 / Climax 1987cc V8 | 60 | 64m 50.3s |
| 2 | Richard Attwood | UK | BRM P261 / BRM 2136cc V8 | 60 | 65m 15.0s |
| 3 | Jim Palmer | NZ | Brabham BT22 / Climax 2495cc 4cyl | 58 | |
| 4 | Laurence Brownlie | NZ | Brabham BT6 / Ford 1498cc 4cyl | 56 | |
| 5 | Roly Levis | NZ | Brabham BT18 / Ford 1498cc 4cyl | 56 | |
| 6 | Dene Hollier | NZ | Lotus 27 / Ford 1498cc 4cyl | 54 | |
| 7 | Bill Stone | NZ | Brabham BT6 / Ford 1498cc 4cyl | 53 | |
| Ret | Piers Courage | UK | BRM P261 / BRM 2136cc V8 | 53 | Engine |
| 8 | Peter Yock | NZ | Brabham BT6 / Ford 1498cc 4cyl | 46 | |
| Ret | Ken Smith | NZ | Lotus 22 / Ford 1498cc 4cyl | | |
| Ret | Dennis Marwood | NZ | Cooper T66 / Climax 2495cc 4cyl | | |
| Ret | Graeme Lawrence | NZ | Brabham BT18 / Ford 1498cc 4cyl | 37 | |
| Ret | Jim Boyd | NZ | Brabham BT4 / Climax 2495cc 4cyl | 36 | Oil Cooler |
| Ret | Frank Gardner | Aust | Brabham BT16 / Climax 2495cc 4cyl | 29 | Oil Line |
| Ret | Kevin Bartlett | Aust | Brabham BT11A / Climax 2499cc 4cyl | 27 | Gearbox |
| Ret | Paul Bolton | Aust | Brabham BT7A / Climax 2499cc 4cyl | 17 | Oil Pressure |
| Ret | John Weston | NZ | Brabham BT6 / Ford 1498cc 4cyl | 6 | Engine |
| Ret | Denny Hulme | NZ | Brabham BT19 / Repco 2493cc V8 | 3 | Gearbox |
Fastest lap: Jim Clark 1 min 3.3 sec (90.9 mph)
Denny Hulme 1 min 2.0 sec (93.0 mph) in heat.